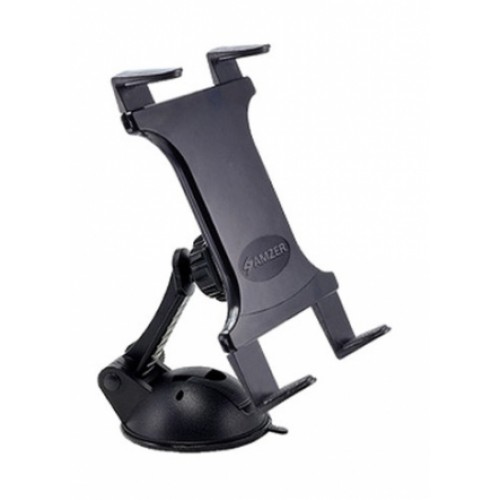 Amzer - Removable Sticky Dash And Console Mount - 93343
Product Code: VKY18864
Rs.3,299.00
Description
Amzer - Removable Sticky Dash And Console Mount - 93343
Description
Amzer's removable sticky surface mount forincludes an adjustable holder that accomodates iPad, Android and other tablets, even with cases. The mounting base features a removable "sticky" adhesive that provides a strong mounting connection, yet is removable and reusable without leaving any sticky residue. It's as simple as that…..Perfect for your next road trip or your drive around town. Safety first……With Amzer's Removable Sticky Dash & Console Tablet Mount for your device!
Features:
New innovative, adjustable holder fits tablets with or without a case or skin.
Allows 360° rotation for positioning in portrait or landscape view.
Sticky mount with removable polyurethane adhesive provides a strong mounting base while remaining easily removable.
Adjustable arm allows various mounting positions.
All tablets under 6 inches wide can only be used vertically.
Specification:
Type: Removable Sticky Dash & Console Tablet Mount.
Manufacturer: Amzer.
Best Sellers